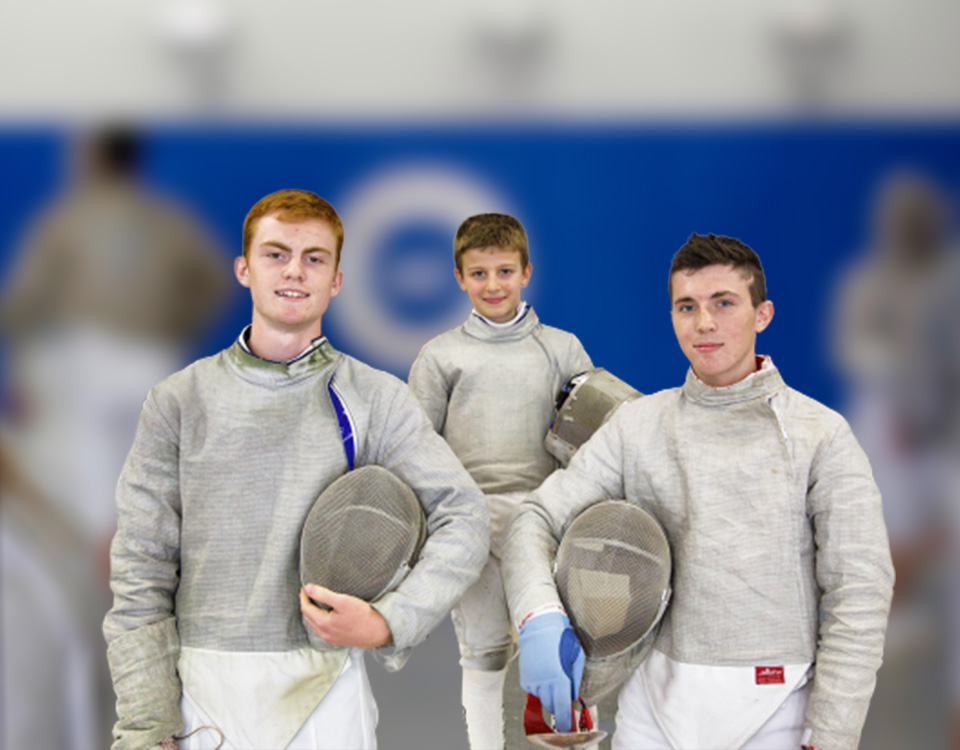 International Fencing Academy will be  operated by TEMA  and his coaching staff
Through the instruction of fencing the parents can visually see the difference in their child's daily behavior, attention span and their courtesy towards one another and the adult community.
Seeing children develop and fine tune their skills as they progress through the learning the sport  is not only a joy for the coaches, but also for the parents as they watch their child mature into a fine young adult.  An adult that walks with pride and gleam with self confidence
The demographic research has shown opportunity exists in our local marketplace.  There are small number of   affiliated Fencing martial   in the area.
A tremendous opportunity for growth exists in this market and TEMA Academy believes that our position as the potential leader in our marketplace is not an impossible task.
The Fencing Program
Musketeer Fencing Program
This program is for preschool children ages 3 through 5.  it offers children a strong foundation in essential character qualities such as courtesy, respect, and discipline.  In addition, the program is designed to improve children's motor skills and enhance their ability to pay attention and follow directions.  All classes are taught using the most safe, fun, and exciting instruction methods and equipment's available for this age group.
Cavalier Program
The Cavalier Program is for children and age 6-12.  Under this program the student will receive, upon membership, two times a week instruction in the basic core skills of Fencing.  Classes will be divided by age groups.
Junior Club Program
The Junior Program is for children and adults of all ages.  Students in this program will receive instructions three times weekly.  This program also features free sparring, Drills and Individual lessons.  Classes will be divided according to age group and rank.
Adults Club Program
The Adults Club Program is for   adults of 13 years and older.  All students will be encouraged to graduate into this program as they progress and experience the art of Fencing.  This program provides unlimited weekly instruction and individual lessons.  This program also features free sparring  Classes and will hold the largest portion of the Premier Fencing Academy enrollment.
To provide the highest level of instruction and state of the art facilities for the sport of fencing
To promote the social and athletic interactions of our members through the sport of fencing
To produce fencers of Olympic caliber through the active sponsorship of world-class training programs, competitions and teams
To broaden the base of support for fencing in the Egypt, and especially in Cairo City, by actively developing and offering fencing-related community outreach, scholarship and educational programs
Fencing is an elegant, prestigious and modern combative sport based on tradition that has been enjoyed by people around the world since the middle ages. It's a challenge both physically and tactically between two opponents. Using replica swords- the foil, epee and saber- fencers try to score points by hitting one another while moving back and forth on an area called a piste. Fencing is a relatively safe combat sport because participants wear face masks, gloves and protective jackets.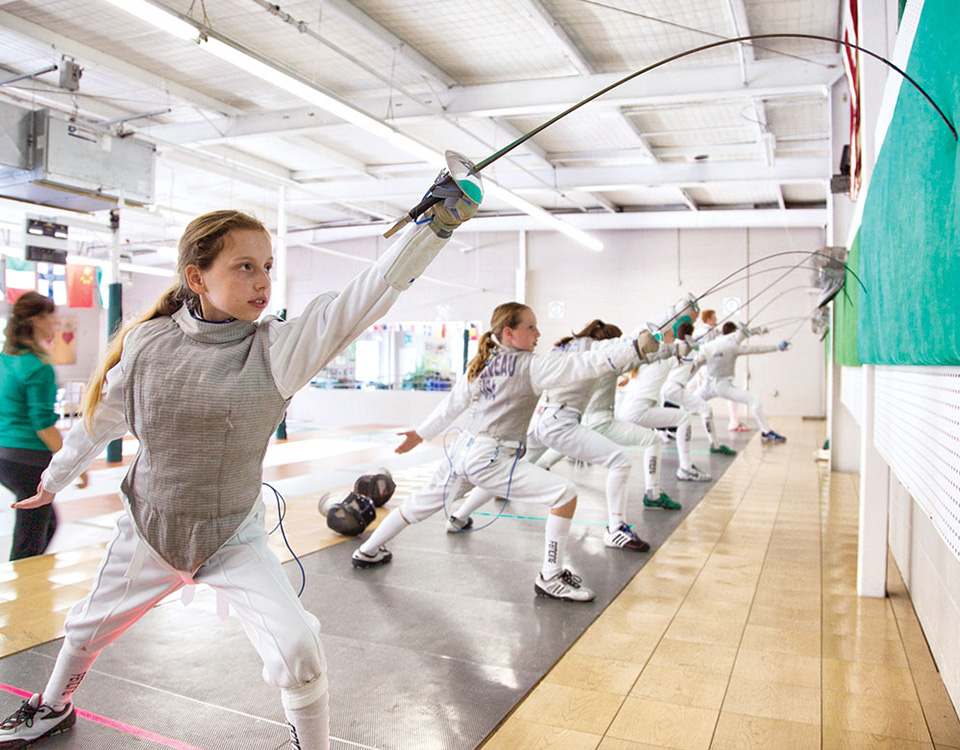 Strength and Endurance: Fencing involves constant footwork and it's necessary to be able to move quickly, lightness of the feet and be movement flexibility. Since fencing bouts involve many attacks and counterattacks- so a competitor needs good muscular endurance to avoid becoming fatigued during a match- in both the lower body and upper body.
Increased Anaerobic Fitness:It is an explosive start/stop sport where periods of high intensity activity are interspersed by periods of recovery. Fencing will help develop the body's ability to perform activity independent of oxygen consumption. As the body's anaerobic fitness improves, it can work harder and for longer before lactic acid builds up in the muscles and forces them to slow down or stop.
Emphasizes agility, alertness, and endurance:The art of fencing requires quick responsive movements to counter attacks from an opponent and to place the opponent on the defensive.  This requires the mind and body to remain agile and alert.
Increased Mental Agility: Fencing is often referred to as physical chess due to the logic and strategy tactics behind the movements. It enhances analytical and strategic capabilities by emphasizing a cool and calculating manner before passion and improvisation. Matches are won on split-second physical and psychological observations of an opponent's skills and fencing personality, whether passive or aggressive.
Increased Flexibility: Fencing requires the use of a wide range of motion to respond and deflect opposing attacks.  The core, arms, and legs all develop a good deal of flexibility in regular fencers.
Increased Flexibility: Fencing requires the use of a wide range of motion to respond and deflect opposing attacks.  The core, arms, and legs all develop a good deal of flexibility in regular fencers.
Stress Reduction: Because it is both a physical and mental sport, it is extremely stress reducing. The mind is focused on a game, and the body is producing feel-good endorphins, resulting in a win-win situation as far as the body is concerned.
Increased Aerobic Fitness: it supports heart health and mental health by increasing oxygen in the blood and releasing endorphins that lead to a positive sense of well-being. The extra oxygen released in the blood also heighten circulation, boost the immune system and enhance the body's ability to remove pollutants such as carbon dioxide and lactic acid.
Cardiovascular Health: As the respiratory rate increases and deepens during a match, the oxygen levels in the blood rise. When the heart rate increases, the small blood vessels, or capillaries, widen. By doing so regularly, it makes the heart stronger, pumping blood more efficiently- even when not exercising.
Increased Balance: Since fencing is an offensive and defensive sport, balance is key. The constant motion strengthens the core and increases balance in day to day life as well.
Increased Coordination: Unlike cyclic sports such as running and rowing, fencing requires the body to move in full range, forcing arms and legs to work together in a harmonious fashion as they attack, defend and counter attack. Coordination makes all these moves smoother and more efficient during a match.